ISSN 2630-0583 (Print)
ISSN 2630-0656 (Online)
JCST
Journal of Current Science and Technology
http://jcst.rsu.ac.th
Editor's Note
Welcome to Rangsit Journal of Arts and Sciences
Many people world-wide are wondering how serious is 'the environmental situation and climate change'. It is now 25 years since a group of scientists, 1500 in number, issued a global warning: "there needs to be a change in order to save Earth".
Now, twenty-five years later, in mid-November, 2017, a very much expanded group of scientists, 15,000 in number, from 184 countries, signed a second warning. (Ripple, W. & Crist, E., 2017). The key line in the newest warning is 'There is rising evidence that Earth has entered the sixth mass extinction event brought on by humans'. Independently, the British theoretical physicist, Stephen Hawking, recently warned that humans "must evacuate Earth in 600 years before soaring energy consumption turns the planet into a ball of fire" (Hawking, 2017).
This present Guest Editor's Note is intended to alert RJAS readers to this recent news item, in case they missed these recent reports. Download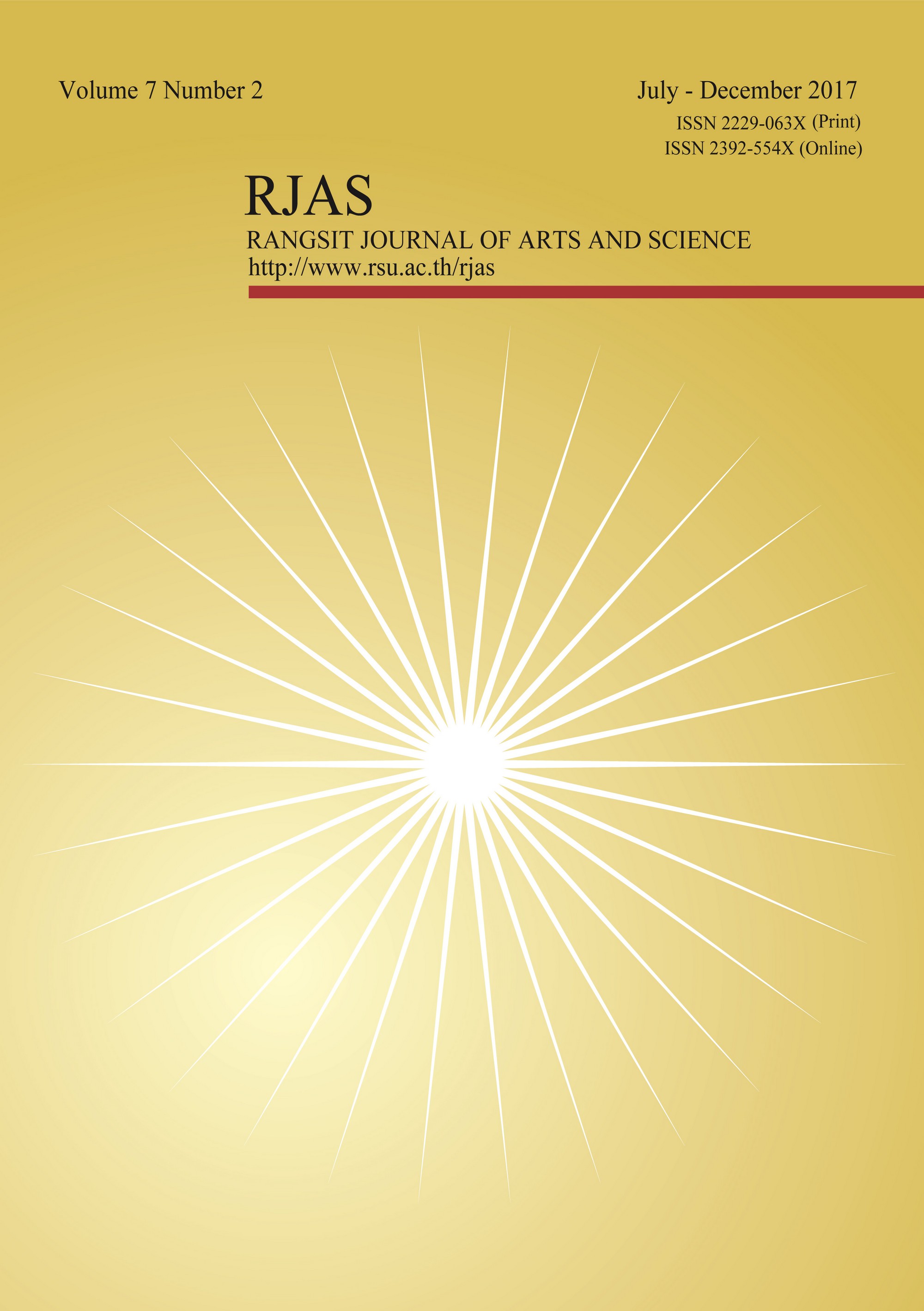 Rangsit Journal of Arts and Sciences. Vol.7 No.2 , July - December 2017.
Table of Contents