ISSN 2630-0583 (Print)
ISSN 2630-0656 (Online)
JCST
Journal of Current Science and Technology
http://jcst.rsu.ac.th
Editor's Note
Welcome to Rangsit Journal of Arts and Sciences
Many themes have been touched upon in this section 'Editor's Note' over the five volumes. In reviewing previous 'Notes' it is clear that most themes have implications, if not directly, certainly indirectly, to the role of universities in contemporary society.
Thus the theme chosen for this issue of the Rangsit Journal of Arts and Science is universities. Are universities meeting the present needs of their societies? Does the mission of universities need an overhaul? Specifically, why international analysts appear to be urging a serious re-examination of their mission. Download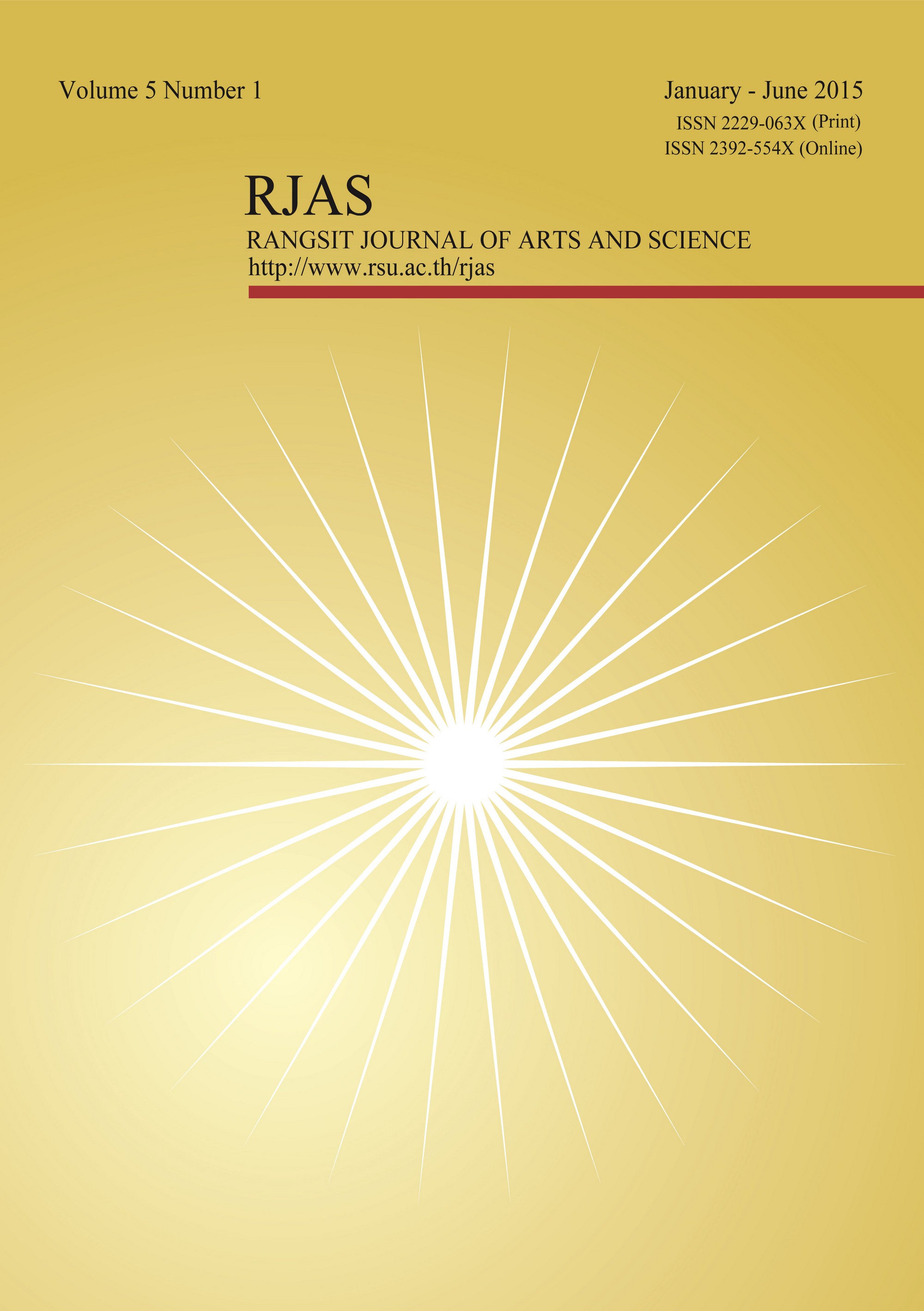 Rangsit Journal of Arts and Sciences. Vol.5 No.1 , January - June 2015.
Table of Contents