Development of Loop mediated isothermal amplification (LAMP) of SRY gene in human blood samples for sex determination
Abstract
Sex determination of the source of forensic DNA evidence is an importance step in crime investigation. LAMP method is a novel molecular technique for determine the gender. SRY gene is male specific gene and used to indicate male genotype. In this study, we develop the new method to determine gender by using Loop mediated isothermal amplification (LAMP) technique from fresh blood sample and blood stained sample. DNA templates from fresh blood samples were extracted and added to a LAMP reaction. In addition, DNA extracted from blood stained sample in filter papers or cloths were used for LAMP reaction. Blood stained samples in filter and cloths were stored at room temperature for 0, 1, 7, 14, 30, and 45 days. Sex determination was achieved with LAMP technique for fresh blood samples and both blood stained samples on filter papers and cloths. LAMP products showed smear bands only in the male sample. LAMP products of samples from blood stained on filter papers kept at room temperature for up to 7 days were still detected while those of blood samples stained on cloth were detected after being kept at room temperature for up to 30 days. We have developed the LAMP method to amplify the SRY gene from fresh blood samples and blood stained samples on filter paper and cloth to determine the gender. Blood samples stained on cloths are more stable than those on filter papers. The authors of this study are confident that this finding will lead to a new practical application in the field of forensic and crime investigations
Keywords: sex determination; Loop-mediated isothermal amplification; LAMP; SRY gene; blood stained sample
DOI: 10.14456/rjas.2013.2
References
Chan, K. W., Liu, P. C., Yang, W. C., Kuo, J., Chang, C. L., & Wang, C. Y. (2012). A novel loop-mediated isothermal amplification approach for sex identification of Columbidae birds. Theriogenology, 78(6), 1329-1338.
Finch, J. L., Hope, R. M., & van Daal, A. (1996). Human sex determination using multiplex polymerase chain reaction (PCR). Sci Justice, 36(2), 93-95.
Hanley, N. A., Hagan, D. M., Clement-Jones, M., Ball, S. G., Strachan, T., Salas-Cortes, L., McElreavey, K., Lindsay, S., Robson, S.,
Bullen, P., Ostrer, H., & Wilson, D. I. (2000). SRY, SOX9, and DAX1 expression patterns during human sex determination and gonadal development. Mech Dev, 91(1-2), 403-407.
Hirayama, H., Katagiri, S., Kageyama, S., Minamihashi, A., Moriyasu, S., Sawai, K., Onoe, S., & Takahashi, Y. (2007). Rapid sex chromosomal chimerism analysis in heterosexual twin female calves by Loop-mediated isothermal amplification. Anim Reprod Sci, 101(1-2), 38-44.
Ikadai, H., Tanaka, H., Shibahara, N., Matsuu, A., Uechi, M., Itoh, N., Oshiro, S., Kudo, N., Igarashi, I., & Oyamada, T. (2004). Molecular evidence of infections with Babesia gibsoni parasites in Japan and evaluation of the diagnostic potential of a loop-mediated isothermal amplification method. J Clin Microbiol, 42(6), 2465-2469. doi: 10.1128/JCM.42.6.2465-2469.2004
Kastelic, V., Budowle, B., & Drobnic, K. (2009). Validation of SRY marker for forensic casework analysis. J Forensic Sci, 54(3), 551-555.
Luptakova, L., Babelova, A., Omelka, R., Kolena, B., Vondrakova, M., & Bauerova, M. (2010). Sex determination of early medieval individuals through nested PCR using a new primer set in the SRY gene. Forensic Sci Int, 207(1-3), 1-5.
Maruyama, F., Kenzaka, T., Yamaguchi, N., Tani, K., & Nasu, M. (2003). Detection of bacteria carrying the stx2 gene by in situ loop-mediated isothermal amplification. Appl Environ Microbiol, 69(8), 5023-5028.
Murakami, H., Yamamoto, Y., Yoshitome, K., Ono, T., Okamoto, O., Shigeta, Y., Doi, Y., Miyaishi, S., & Ishizu, H. (2000). Forensic study of sex determination using PCR on teeth samples. Acta Med Okayama, 54(1), 21- 32.
Notomi, T., Okayama, H., Masubuchi, H., Yonekawa, T., Watanabe, K., Amino, N.,& Hase, T. (2000). Loop-mediated isothermal amplification of DNA. Nucleic Acids Res, 28(12), E63-E63.
Santos, F. R., Pandya, A., & Tyler-Smith, C. (1998). Reliability of DNA-based sex tests. Nat Genet, 18(2), 103-103.
Sato, Y., Shinka, T., Chen, G., Yan, H. T., Sakamoto, K., Ewis, A. A., Aburatani, H., & Nakahori, Y. (2009). Proteomics and transcriptome approaches to investigate the mechanism of human sex determination. Cell Biol Int, 33(8), 839-847.
Song, L., Li, J., Hou, S., Li, X., & Chen, S. (2012). Establishment of loop-mediated isothermal amplification (LAMP) for rapid detection of Brucella spp. and application to milk and blood samples.
J Microbiol Methods, 90(3), 292-297.
Thangaraj, K., Reddy, A. G., & Singh, L. (2002). Is the amelogenin gene reliable for gender identification in forensic casework and prenatal diagnosis? Int J Legal Med, 116(2), 121-123.
von Wurmb-Schwark, N., Bosinski, H., & Ritz-Timme, S. (2007). What do the X and Y chromosomes tell us about sex and gender in forensic case analysis? J Forensic Leg Med, 14(1), 27-30.
Whitfield, L. S., Lovell-Badge, R., & Goodfellow, P. N. (1993). Rapid sequence evolution of the mammalian sex-determining gene SRY. Nature, 364(6439), 713-715.
Yoshikawa, T., Ihira, M., Akimoto, S., Usui, C., Miyake, F., Suga, S., Enomoto, Y., Suzuki, R., Nishiyama, Y., & Asano, Y. (2004). Detection of human herpesvirus 7 DNA by loop-mediated isothermal amplification. J Clin Microbiol, 42(3), 1348- 1352.
Zhang, Z. P., Zhang, Y., Liu, J. P., Zhang, J. T., An, Z. X., Quan, F. S., Zhang, L., Cai, X., Pu, S. W. (2009). Codeposition of NTPs detection for rapid LAMP-based sexing of bovine embryos. Reprod Domest Anim, 4(1), 116-121.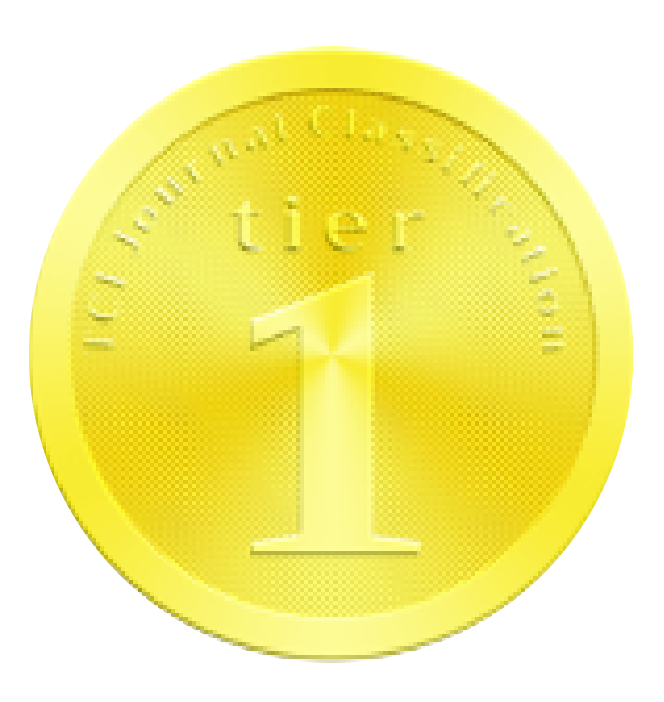 Approved By TCI (2020 - 2024)
Indexed in