Allergic contact dermatitis to nickel in ophthalmic frames
Robert McQuaid, Faculty of Optometry, Ramkhamhaeng University, Bangkok 10240, Thailand, E-mail: bobmcquaid@comcast.net
Abstract
Contact dermatitis from a xenobiotic irritant or allergen, negatively impacts quality of life. Nickel is the most prevalent contact allergen in studies. In the late 18th and early 19th century nickel allergy was an occupational hazard, while today nickel exposure is predominantly from consumer goods. Nickel allergy is prevalent throughout the world, more frequently in women. Limiting chronic nickel exposure and preventing sensitization is the best treatment. Consumer items such as jewelry, especially earrings and other piercings, metal fasteners on clothing, watches, coin money and cell phones are common sources of exposure. Both the innate and adaptive immune systems have been shown to be involved in the complicated epidermal processing of nickel as an allergen. The optometric patient population frequently wears eyeglass frames contain nickel, raising the risk of nickel exposure, sensitization and contact dermatitis. Optometrists should be aware of nickel allergy from eyeglass frames and recommended treatment options.
Keywords: adaptive immunity; contact dermatitis; innate immunity; nickel allergy; nickel in ophthalmic frames
References
Ahlström, M. G., Menné, T., Thyssen, J. P., & Johansen, J. D. (2017). The European nickel regulation and changes since its introduction. Contact Dermatitis, 76(6), 382-384. DOI: 10.1111/cod.12775
Alinaghi, F., Bennike, N. H., Egeberg, A., Thyssen, J. P., & Johansen, J. D. (2018). Prevalence of contact allergy in the general population: a systematic review and meta-analysis. Contact Dermatitis, 80(2), 77-85. DOI: 10.1111/cod.13119
Anderson, O., & Aaseth, J. (2016). A review of pitfalls and progress in chelation treatment of metal poisonings. Journal of Trace Elements in Medicine and Biology, 38, 74-80. DOI: 10.1016/j.temb.2016.03.013
Boonchai, W., Chaiwanon, O., & Kasemsarn, P. (2014). Risk Assessment for nickel contact allergy. Journal of Dermatology, 41(12), 1065-1068. DOI: 10.1098/DER.0000000000000100
Boonchai, W., Maneeprasopchoke, P., Suiwongsa, B., & Kasemsarn, P. (2015). Assessment of nickel and cobalt release from jewelry from a non-nickel directive country. Dermatitis, 26(1), 44-48. DOI: 10.1097/DER.0000000000000100
Dararattanaroj, W., Pootongkam, S., Rojanawatsirijev, N., & Wongpiyabovorn, J. (2017). Patterns and risk factors of causative contact allergens in Thai adult patients with contact dermatitis. Asian Pacific Journal of Allergy and Immunology, 35, 27-32. DOI: 10.12932/AP0757
DeKoven, J. G., Warshaw, E. M., Zug, K. A., Maibach, H. I., Belsito, D. V., Sasseville, D., ... & DeLeo, V. A. (2018). North American contact dermatitis group patch test results: 2015–2016. Dermatitis, 29(6), 297-309.
Hamann, C. R., Hamann, D., Hamann, C., Thyssen, J. P., & Lidén, C. (2012). The cost of nickel allergy: a global investigation of coin composition and nickel and cobalt release. Contact Dermatitis, 68, 15-22. DOI: 10.1111/cod.12008
Holden, B. A., Fricke, T. R., Wilson, D. A., Jong, M., Naidoo, K. S., Sankaridurg, P., ... & Resnikoff, S. (2016). Global prevalence of myopia and high myopia and temporal trends from 2000 through 2050. Ophthalmology, 123(5), 1036-1042. DOI: 10.1016/j.ophtha.2016.01.006
Jacob, S. E., Sung, C. T., & Machler, B. C. (2019). Dupilumab for systemic allergy syndrome with dermatitis. Dermatitis, 30(2), 164-167. DOI: 10.1097/DER.000000000000446
Leonard, A., & Guttman-Yassky, E. (2019). The unique molecular signatures of contact dermatitis and implications for treatment. Clinical Reviews in Allergy & Immunology, 56, 1-8. DOI: 10.1007/s12016-018-8685-0
Martin, S. F., Rustemeyer, T., Thyssen, & J. P. (2018). Recent advances in understanding and managing contact dermatitis. F1000 Research, 7, F1000Faculty Rev-810. DOI: 10.12688/f1000research.13499.1
Mose, K. F., Andersen, F., Røpke, M. A., Skov, L., Friedmann, P. S., Andersen, & K. E.2018). Anti-inflammatory potency testing of topical corticosteroids and calcineurin inhibitors in human volunteers sensitized to diphencyclopropenone. British Journal of Clinical Pharmacology, 84(8), 1719-1728. DOI: 10.1111/bcp.13596
Nakada, T., & Maibach, H. I. (1998). Eyeglass allergic contact dermatitis. Contact Dermatitis, 39(1), 1-3. DOI: https://doi.org/10.1111/j.1600-0536.1998.tb05802.x
Rietschel, R. L., Fowler, J. F., Warshaw, E. M., Belsito, D., DeLeo, V. A., Maibach, H. I., ... & Zug, K. A. (2008). Detection of nickel sensitivity has increased in North American patch-test patients. Dermatitis, 19(1), 16-19. DOI: 10.2310/6620.2008.06062
Silvestre, M. C., Sato, M. N., Dos Rios, & V. M. S. (2018). Innate immunity and effector and regulatory mechanisms involved in allergic contact dermatitis. Anais Brasileiros de Dermatologia, 93, 242-50. DOI: 10.1590/abd1806-4841.20186340
Shono, M., Numata, M., & Sasaki, K. (2018). Allergic contact dermatitis caused by solvent orange 60 in spectacle frames in Japan. Contact Dermatitis, 78(1), 83-4. DOI: 10.1111/cod.12752
Thyssen, J. P., Skare, L., Lundgren, L., Menné, T., Johansen, J. D., Maibach, H. I., & Lidén, C. (2010). Sensitivity and specificity of the nickel spot (dimethylglyoxime) test. Contact Dermatitis. 62(5), 279-288. DOI: 10.1111/j.1600-0536.2010.01709.x
Walsh, G., & Mitchell, J. W. C. (2002). Free surface nickel in CE-marked and on-CE-marked spectacle frames. Ophthalmic & physiological optics, 22(2), 166-71. DOI: 10.1046/j.1475-1313.2002.00018.x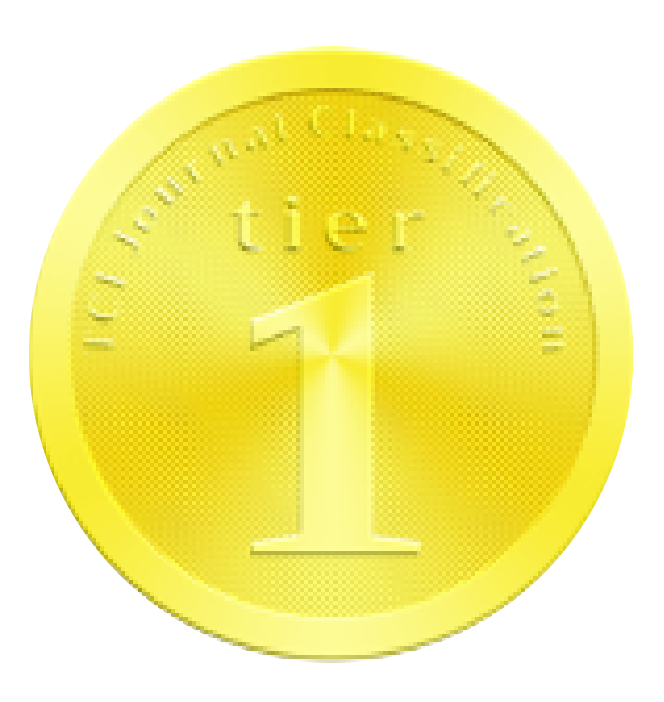 Approved By TCI (2020 - 2024)
Indexed in