Upregulation of Noxa and p53 upregulated modulator of apoptosis (PUMA) in response to Zika virus infection
Abstract
Zika virus (ZIKV) is a single stranded RNA virus that belongs to the genus Flavivirus, family Flaviviridae. The symptoms associated with ZIKV are normally a mild fever, headache, rash and conjunctivitis, but after 2015, ZIKV became a public health concern worldwide because of the occurrence of microcephaly in newborns from mothers infected with Zika virus during pregnancy. Virus replication inside host cells causes accumulation of disordered proteins, and exploitation of ER membranes can cause ER stress that leads to anti-viral defense mechanisms and cell death. Noxa and p53 upregulated modulator of apoptosis (PUMA) belong to Bcl-2 homology domain (BH3) family and induction of both Noxa and PUMA is mediated through p53 in prolonged ER stress conditions. As a recently emerging virus, little is known about strain specific manifestations of this virus and whether ZIKV associated with cases of microcephaly are functionally distinct from normal circulating virus remains unclear. Therefore, this study aimed to analyze expression of Noxa and PUMA in A549 cells after infection with two different Thai strains of Zika virus, namely SV0010/15 isolated from a Thai case of Zika fever, and MU1-2017 isolated from the brain tissue of a fetus aborted for reasons of abnormal development including microcephaly. Results showed significant increase in expression of Noxa and PUMA in A549 cells infected by both viruses, compared with mock infected cells. This shows that ZIKV infection in A549 cell induces p53 mediated ER stress that may lead to apoptosis.
Keywords: Apoptosis, ER-stress; expression of Noxa and PUMA; NOXA; PUMA; Zika virus
DOI: 10.14456/jcst.2020.8
References
Anfasa, F., Goeijenbier, M., Widagdo, W., Siegers, J. Y., Mumtaz, N., Okba, N., .. .. .. Martina, B. E. E. (2019). Zika virus infection induces elevation of tissue factor production and apoptosis on human umbilical vein endothelial cells. Frontiers in Microbiology, 10(APR), 817. DOI: 10.3389/fmicb.2019.00817
Benazzato, C., Almeida, N., Pignatari, G. C., Romero, S., Polonio, C. M., Cunha, I., .. .. .. Beltrão-braga, P. C. B. (2016). The Brazilian Zika virus strain causes birth defects in experimental in experimental models. Nature, 534(7606), 267-271. DOI: 10.1038/nature18296
Diteepeng, T., Khongwichit, S., Paemanee, A., Roytrakul, S., & Smith, D. R. (2019). Proteomic analysis of monkey kidney LLC-MK2 cells infected with a Thai strain Zika virus. Archives of Virology, 164 (3),725-737. DOI: 10.1007/s00705-018-04137-1
Fleming, A. M., Ding, Y., Alenko, A., & Burrows, C. J. (2016). Zika virus genomic RNA possesses conserved G-Quadruplexes characteristic of the Flaviviridae family. ACS Infectious Diseases, 2(10), 674-681. DOI: 10.1021/acsinfecdis.6b00109
Gladwyn-Ng, I., Cordón-Barris, L., Alfano, C., Creppe, C., Couderc, T., Morelli, G., .. .. .. Nguyen, L. (2018). Stress-induced unfolded protein response contributes to Zika virus-associated microcephaly. Nature Neuroscience, 21(1), 63-73. DOI: 10.1038/s41593-017-0038-4
Goh, K.C., Tang, C.K., Norton, D.C., Gan, E.S., Tan, H.C., Sun, B., .. .. .. Ooi, E.E. (2016) Molecular determinants of plaque size as an indicator of dengue virus attenuation. Scientific Reports 6:26100. DOI: 10.1038/srep26100
Jheng, J.-R., Ho, J.-Y., & Horng, J.-T. (2014). ER stress, autophagy, and RNA viruses. Frontiers in Microbiology, 5(AUG), 338. DOI: 10.3389/fmicb.2014.00388
Khongwichit, S., Wikan, N., Abere, B., Thepparit, C., Kuadkitan, A., Ubol, S., & Smith, D. R. (2016). Microbial Pathogenesis Cell-type speci fi c variation in the induction of ER stress and downstream events in chikungunya virus infection. Microbial Pathogenesis, 101, 104-118. DOI: 10.1016/j.micpath.2016.11.009
Li, J., Lee, B., & Lee, A. S., (2006). Endoplasmic reticulum stress-induced apoptosis: multiple pathways and activation of p53-up-regulated modulator of apoptosis (PUMA) and NOXA by p53. Journal of Biological Chemistry, 281(11), 7260-7270. DOI: 10.1074/jbc.M5098682000
Tan, Z., Zhang, W., Sun, J., Fu, Z., Ke, X., Zheng, C., .. .. .. Zheng, Z. (2018). ZIKV infection activates the IRE1-XBP1 and ATF6 pathways of unfolded protein response in neural cells. Journal of Neuroinflammation, 15(1), 275.. DOI: 10.1186/s12974-018-1311-5.
Thepparit, C., Khakpoor, A., Khongwichit, S., Wikan, N., Fongsaran, C., Chingsuwanrote, P., .. .. .. Smith, D. R. (2013). Dengue 2 infection of HepG2 liver cells results in endoplasmic reticulum stress and induction of multiple pathways of cell death. BMC Research Notes, 6(1), 372. DOI: 10.1186/1756-0500-6-372
Wikan, N., & Smith, D. R. (2016). Zika virus: history of a newly emerging arbovirus. The Lancet Infectious Diseases, 16(7), E119-E126. DOI: 10.1016/S1473-3099(16)30010-X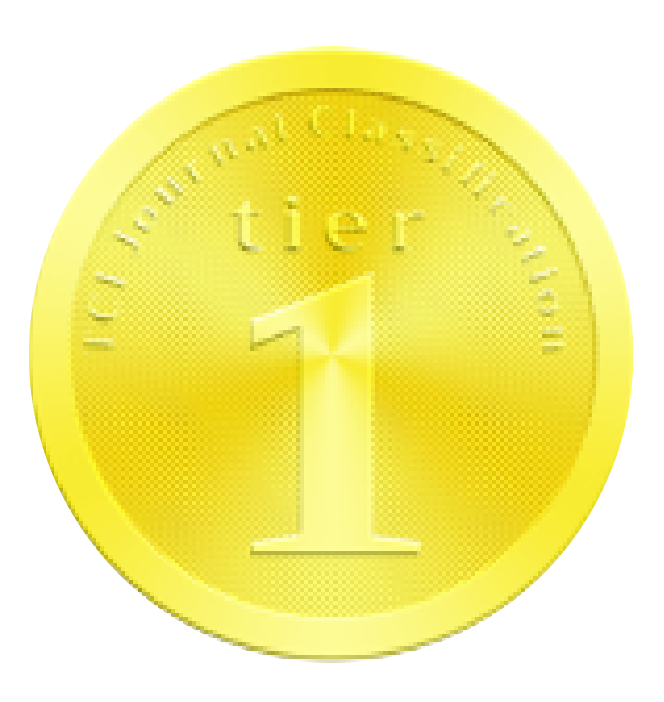 Approved By TCI (2020 - 2024)
Indexed in