Journal of Current Science and Technology (JCST) is an international and peer-reviewed journal published biannually. JCST has been indexed in the Thai-Journal Citation Index TCI Tier 1 and the ASEAN Citation Index (ACI) since 2015.
Aims and Scope
The journal aims at presenting up-to-date scientific achievement with high creativity and great significance in interdisciplinary and multidisciplinary research, engineering, science and health sciences. JCST invites scholars, researchers, professionals and academics to publish manuscripts that have not been previously published in any journal. The authors can submit the manuscripts covering the following areas:
1. Biological sciences
Agricultures, Biology, Biotechnology, Environmental sciences, Food technology, Microbiology, Plant sciences.
2. Engineering and Technology
Aviation maintenance engineering, Chemical engineering, Civil engineering, Computer engineering, Electrical engineering, Environmental engineering, Industrial engineering, Mechanical engineering, Mechatronics, Railway system engineering. Computer Sciences, Computing, Information Technology.
3. Health sciences
Biochemistry, Biomedical sciences, Biotechnology & Food, Medical sciences, Optometry, Oriental medicine, Pharmaceutical sciences, Public health
4. Physical sciences
Chemistry, Mathematics, Computer sciences, Material sciences, Physics, Statistics.
Types of Articles
The Journal accepts the following types of articles:
1. Research article: A research article is a regular article which aims to present new findings and significant experimental results or interpretations.
2. Review article: A review article summarizes topics of general interest to audiences, provides a critical and constructive analysis of existing published literature in a field. The review article outlines future directions of research within the journal scope.
3. Notes or Short Communications: Manuscripts in this category should be concise but definitive. A note or a short communication is a short article which aims to present especially new findings that require fast publication.
4. Innovations: An innovation is an article which aims to present creative arts and designs, procedures or devices.
5. Special lectures from Conferences: A special lecture from a Conference is an unpublished keynote or special lecture in the Conference with no Proceedings in English language in recent years can be occasionally invited to get published in the journal.
All the articles must be written in English. If English is not the author's native language, they are asked to have a native-English colleague or specialist to check and edit their article before the submission.
Publication Frequency
JCST publishes two issues per year: No. 1, January-June and No. 2, July-December.
Publication Fee for JCST
There is NO fee for submitting and publishing all types of articles in the JCST. Articles are fully peer reviewed and if accepted for publication, all articles are made freely available to all readers via the official JCST Website.
Title History
Journal of Current Science and Technology (JCST) was changed from Rangsit Journal of Arts and Sciences (RJAS). The first issue of JCST, Vol. 8 No. 1, was launched in print (ISSN 2630-0583) and online (ISSN 2630-0656) on the 29th of June 2018.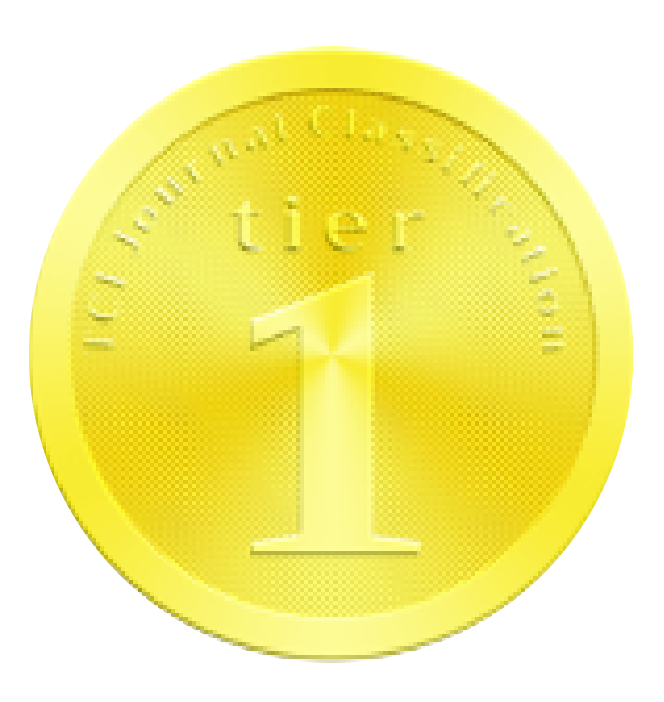 Approved By TCI (2020 - 2024)
Indexed in